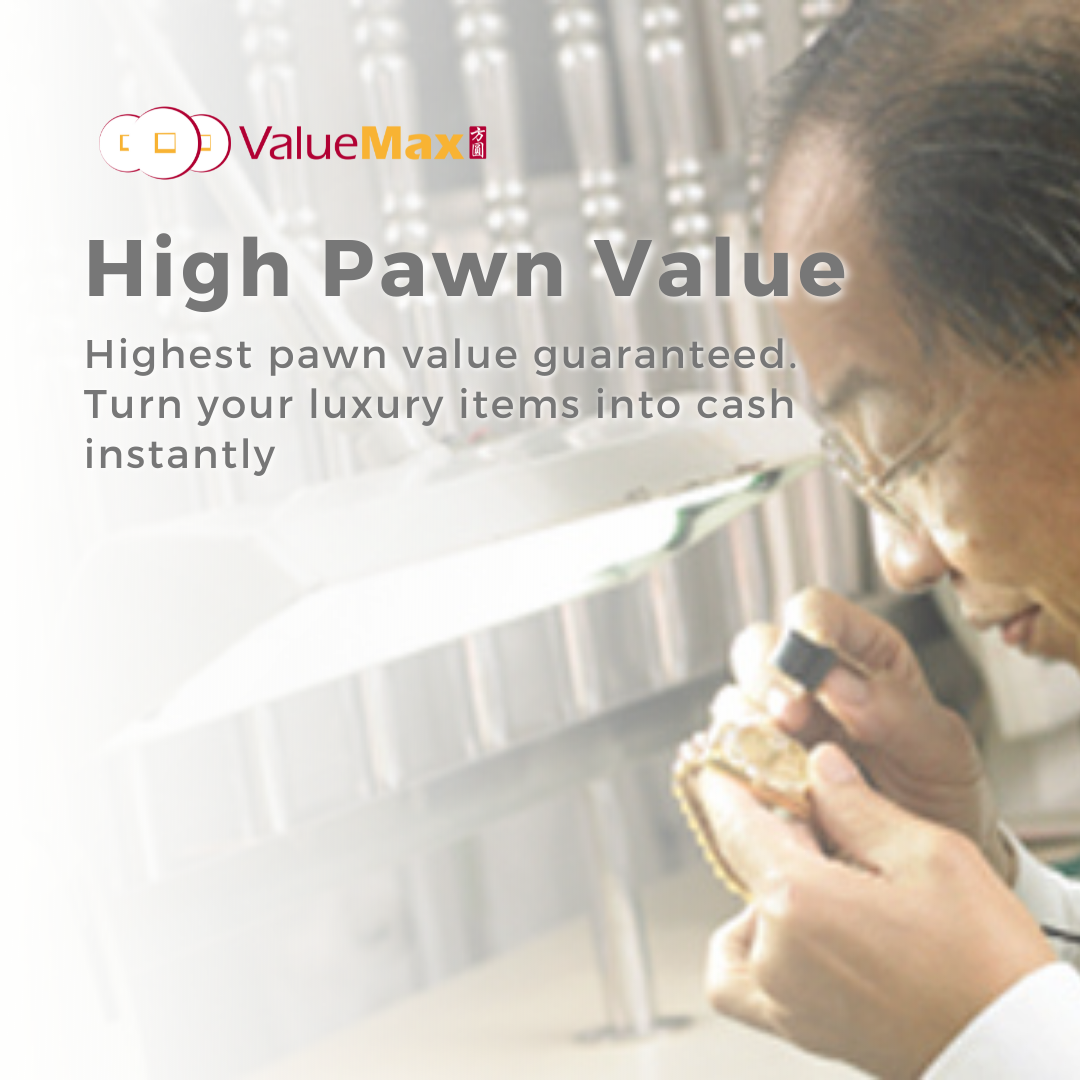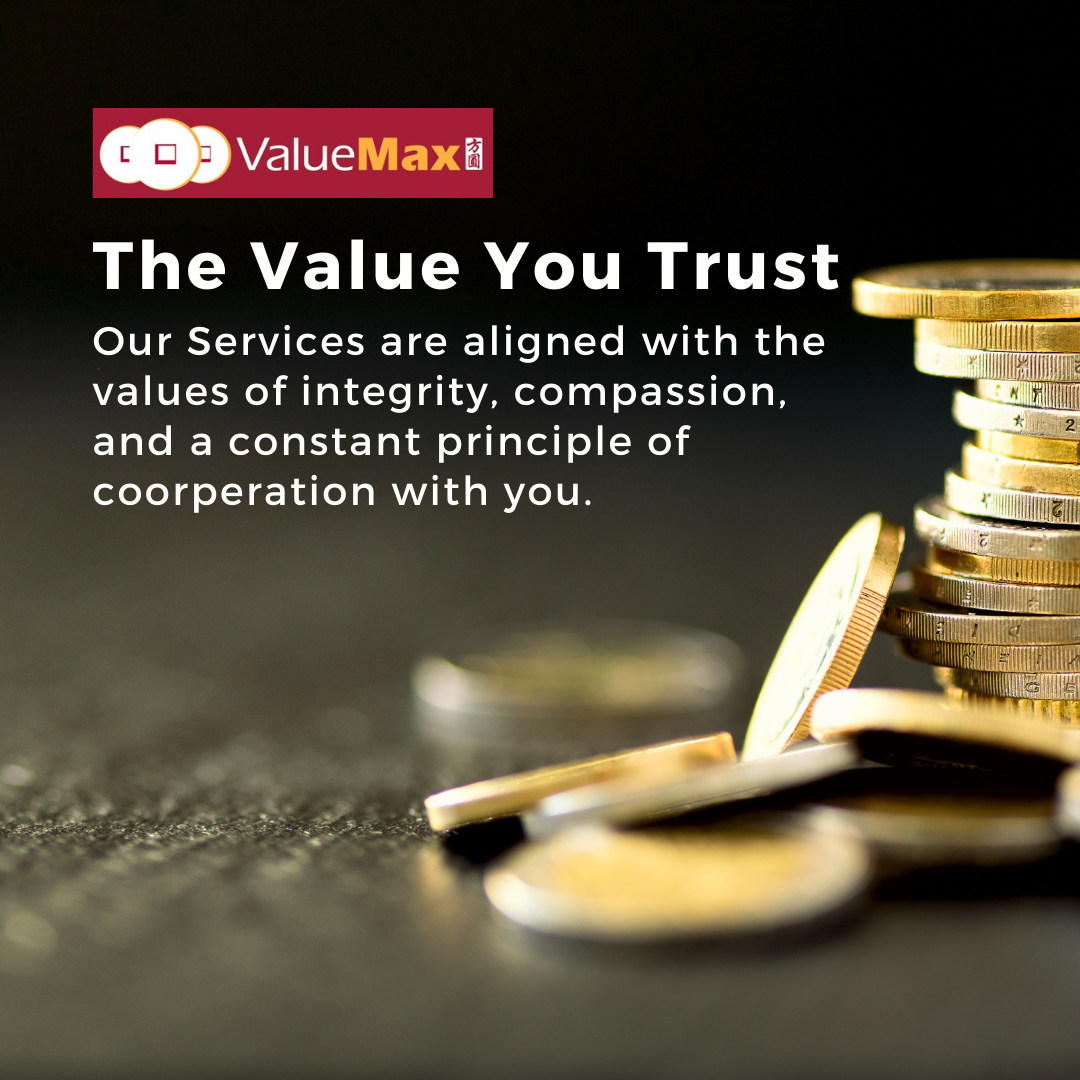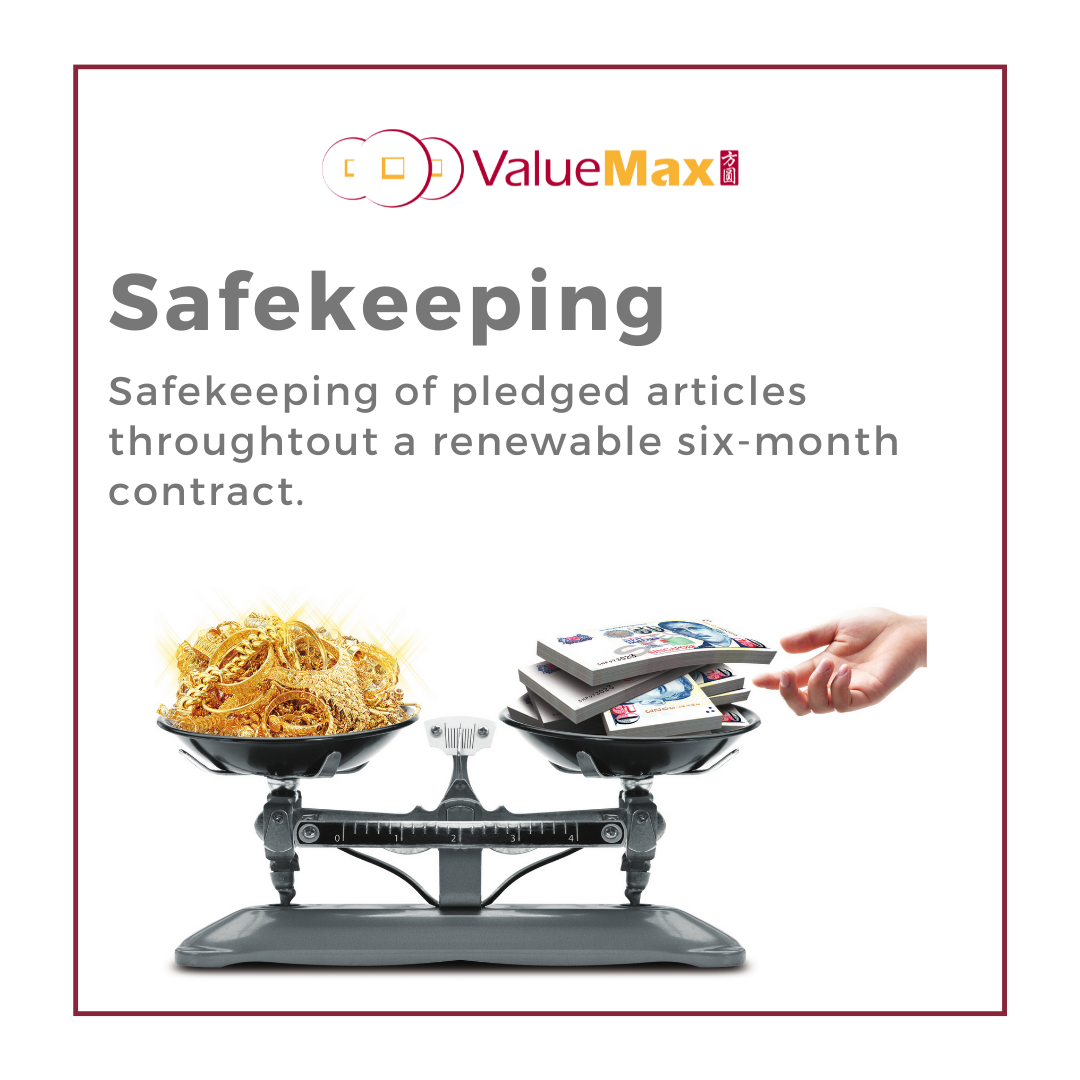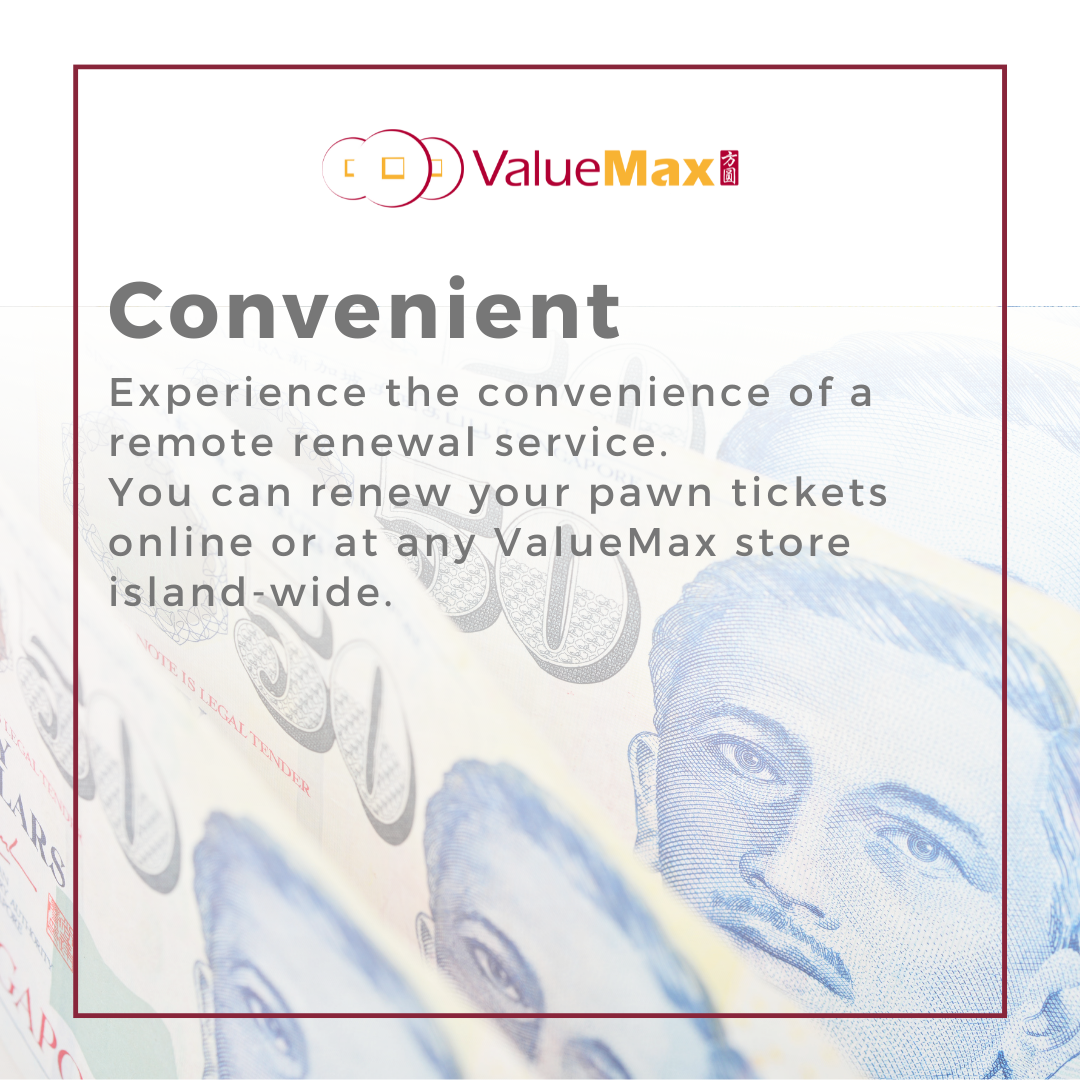 The world of pawnbroking has a rich history, which is based on the principle of lending money to people who offer portable collaterals such as jewellery, or other valuable items.
In Singapore, pawnbrokers serve a wide variety of people from all walks of life. Operating on the principles of integrity and trust, it started as a business that offers secured loans to people, with items of personal property used as collateral. As the industry grew, many pawnbroking companies surfaced and became established; but ValueMax remains one of the biggest names known to everyone.
Acting as a support for people to turn to in times of need or crisis, ValueMax offers a pawnbroking service that gives you assurance and peace of mind, allowing you to receive hassle-free instant cash loans, with no credit checks required.
Collaterals we accept at our pawnshops include
all types of gold;

jewellery;

diamonds;

luxury timepieces

luxury pens.
It's easy to engage our pawnbroking services: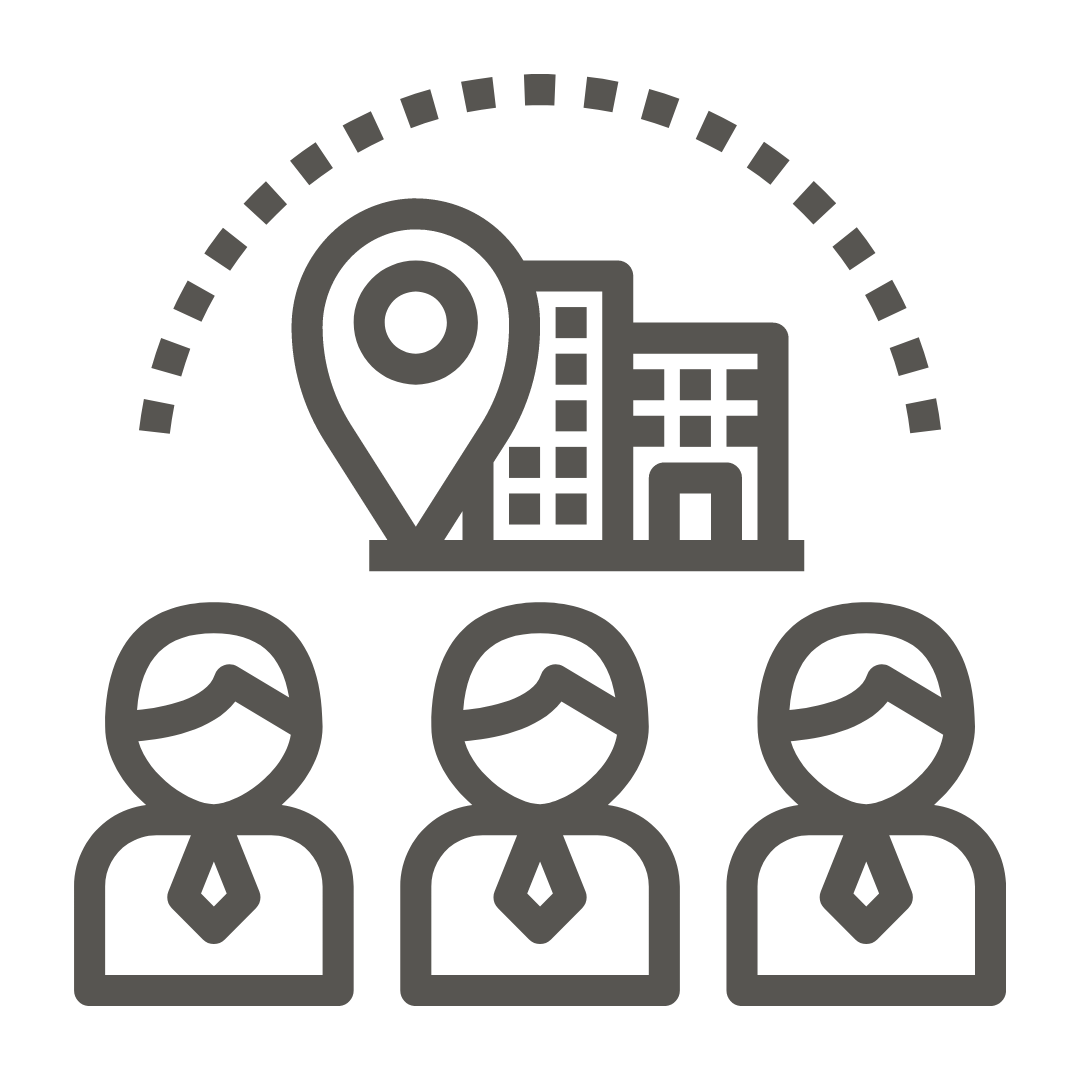 VISIT US
Drop by any ValueMax store located island-wide with your valuables and identity card.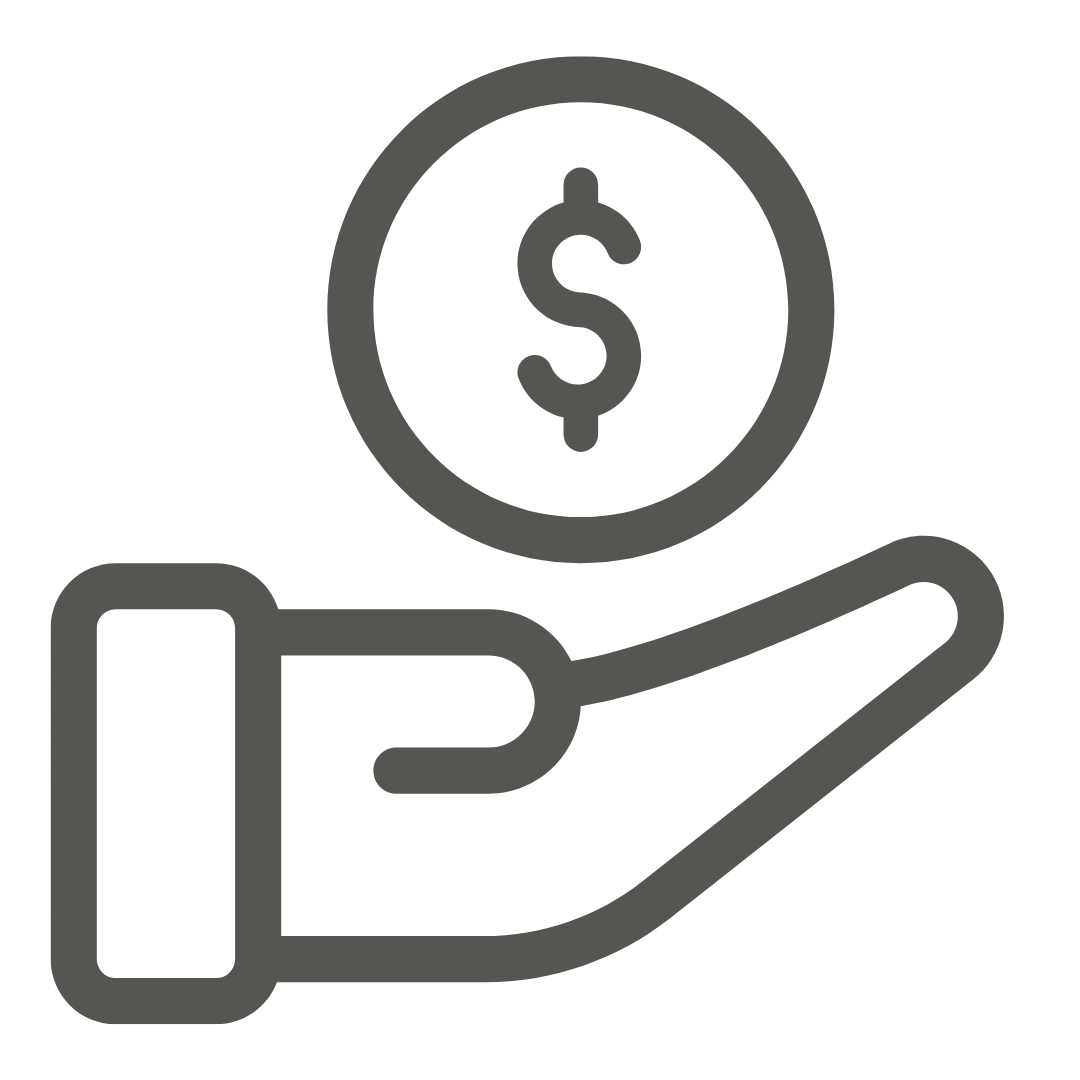 RECEIVE CASH
Receive a pawn ticket and the corresponding cash amount in exchange for your valuables.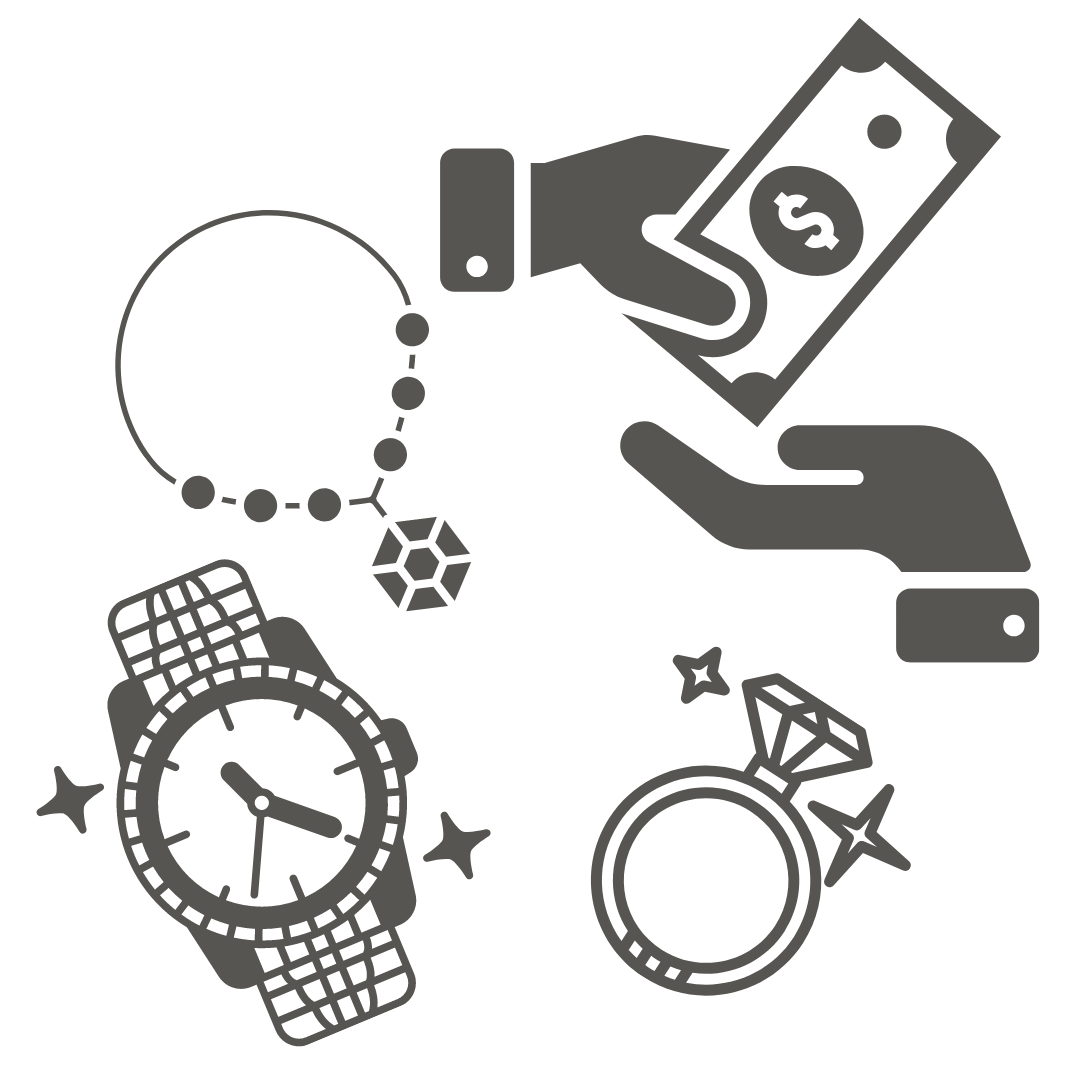 REDEEM
Redeem your pawned valuables within six months, or renew the loan by paying interest.
Turn your jewellery, timepieces or any luxury item into cash instantly.
Simply present your items for valuation at any ValueMax branch located anywhere on the island, and receive the guaranteed highest value possible for your precious items. Your pledged articles will be kept safe with us, and in their original condition, throughout a renewable six-month contract.
To add to your convenience, we offer a remote renewal service, where you can renew your pawn tickets at any ValueMax store island-wide.
Our services are aligned with the values of integrity, compassion, and a constant principle of cooperation with you, to make sure that your needs are fulfilled to the best of our capabilities.
Visit your nearest ValueMax store today, or yourself save the trip to one of our stores with the convenience of an online valuation!
Frequently Asked Questions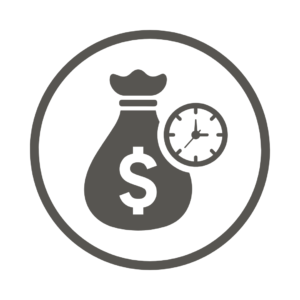 The minimum loan period is 1 month and the maximum is 6 months. Renew the loan or redeem the pledged item(s) anytime within the 6 months redemption period by paying the required amount.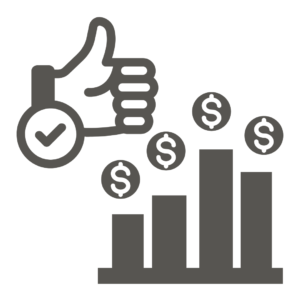 Pawnbrokers are allowed to charge an interest rate of 1.5% per month or part thereof on the principal loan amount. Additional monthly interest will be imposed if the period for redemption has lapsed. 
The maximum annual percentage interest rate is 18%.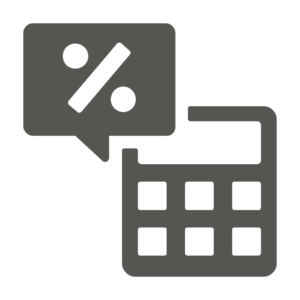 Loan Amount: SGD 1,000
Pawn Duration: 6 months
Total Interest: SGD 90
Total Replayment: SGD 1,090
Enjoy a promotional interest rate of 1% for the first month! Terms and conditions apply. Enquire in-store for more information.