Earrings are one of the best ways to make a dull outfit pop. But don't get overwhelmed by all the options available. Here's how to wear different types of earrings, from studs to chandeliers.
Stud Earrings
A classic staple in your wardrobe, stud earrings adds sparkle to any look. ValueMax has a wide collection of minimalist yet elegant solitaire earrings crafted with 18K white gold, which can be worn effortlessly from day to dusk.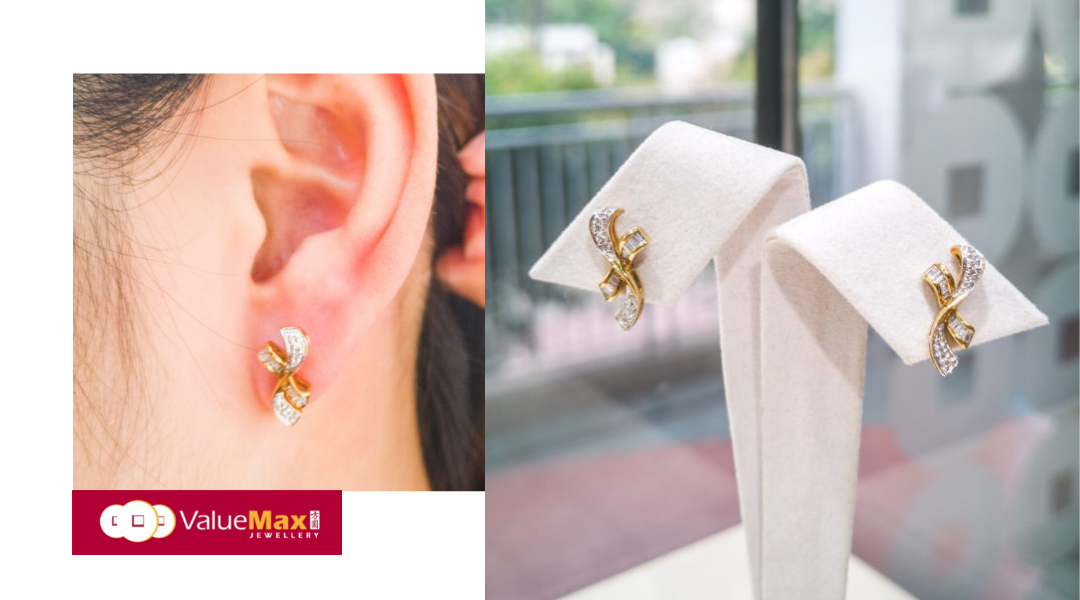 You can also find many designs of stud earrings here that allow you to adapt to a vast number of styles. This ribbon diamond earrings crafted in 18K yellow gold exude a youthful style that is ideal for everyday wear. You can certainly wear these earrings casually, with your favourite summer dress, a simple blouse and jeans, or for an evening dinner.
Drop Earrings / Dangle Earrings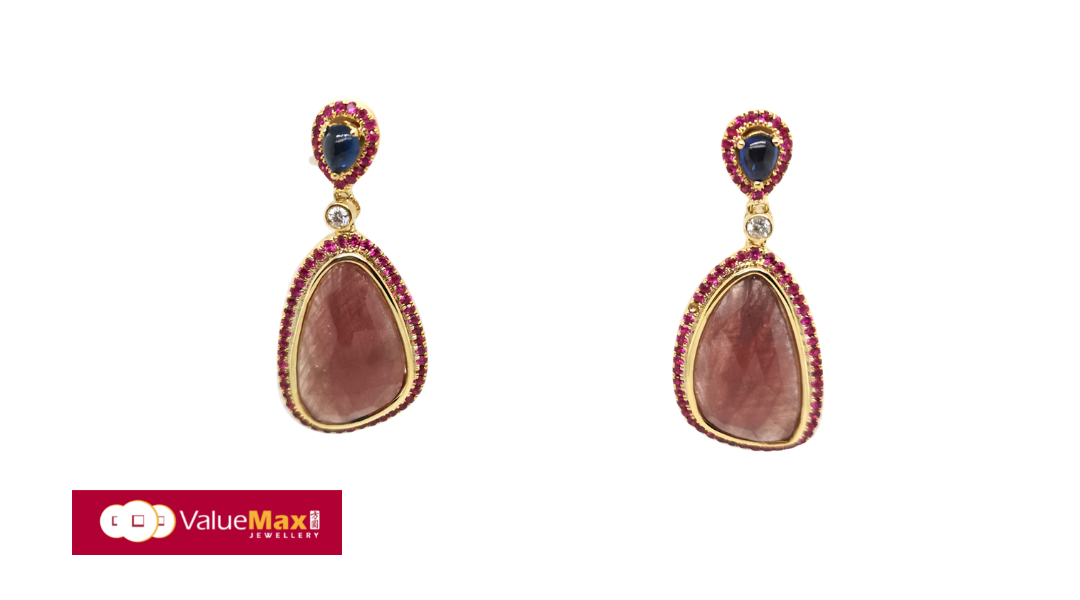 Set in 18k yellow gold, these red ruby earrings are of natural quality and with their luscious red color, fascinating to behold. Ideal to wear for an evening look, these upscale dangle earrings will certainly make you feel royal.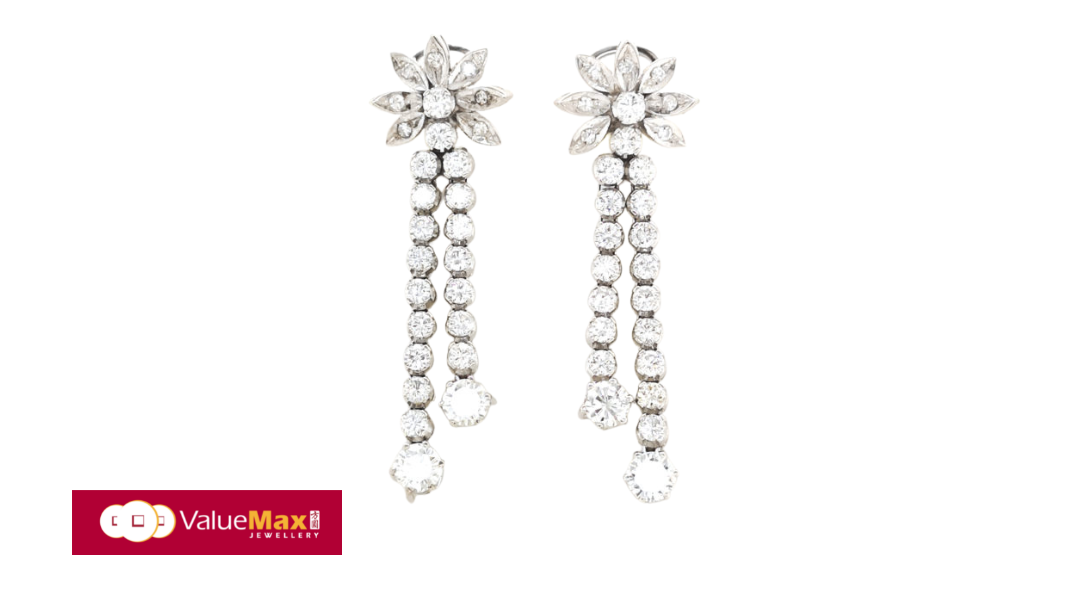 Dripping in 4.63 carat diamonds, this 18k white gold dangle earrings are made to wear for an evening out. They are also perfect for a bridal shower, particularly recommended with your hair in an up-do.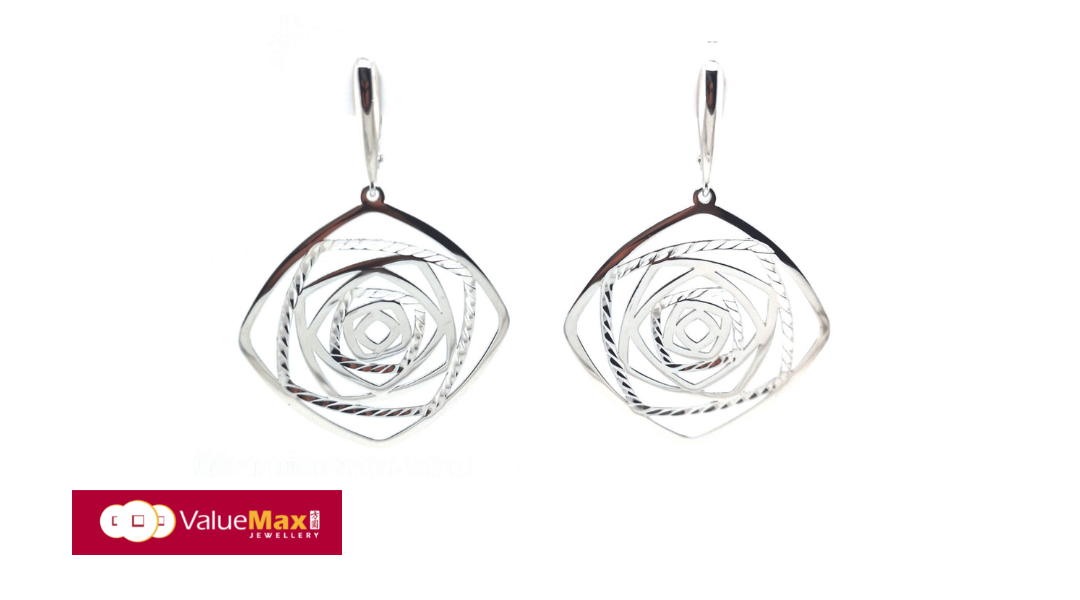 This pair of white gold dangle earrings at ValueMax is definitely not just a fun-only type of style for casual outings. They can be enjoyed in more professional settings as well. In a single-tone tassel style, the earrings are impressive and eye-catching, but not too much, and still professional. They will shine when worn with a pulled-back bun and a professional dress or blazer ensemble.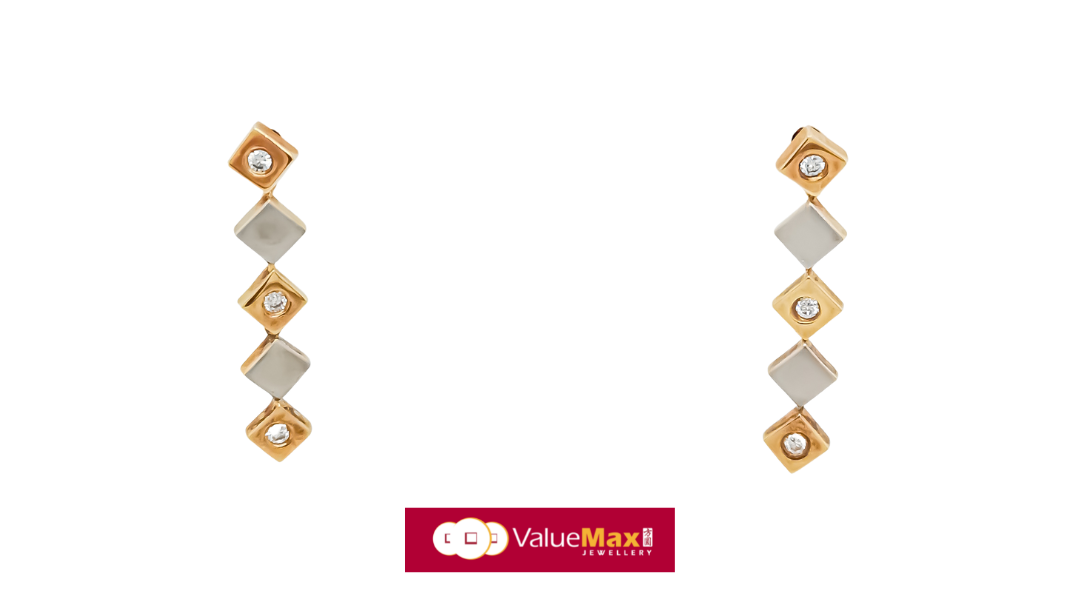 These two-toned diamond earrings are classic with a twist. These lavish earrings radiate with 20K yellow and white gold embellished with 0.11 carat diamonds.
Cluster Earrings
Here's where you can have fun with cluster earrings. The endless array of colour combinations in cluster earrings allows you to play around with different styles for a statement ensemble. Colorful jewels like the sapphire on the ValueMax floral pattered earrings or a mix of white diamonds with pink stones can be the star of your accessories. This is a great style that adds a formal addition to the look.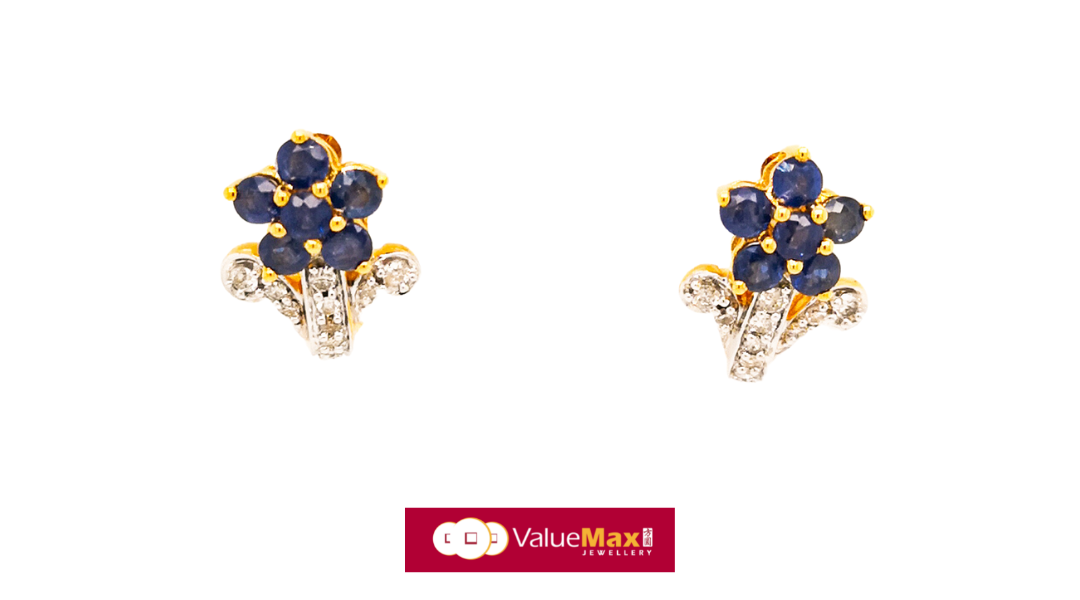 Hoop Earrings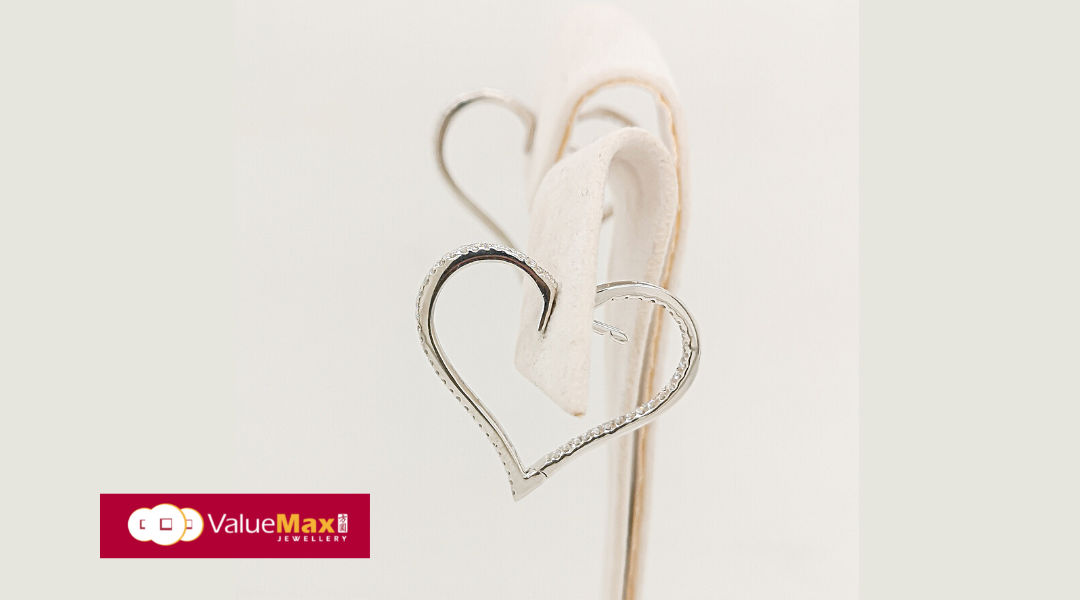 Simple and beautifully carved to perfection, this 18k white gold heart-shaped hoop earrings accented with 0.70 carat of diamonds will add elegance to any outfit. Pair them with a white shirt and a pair of jeans for a timeless classic look. Or become a minimal Goddess in a simple single-colour dress. These hoop earrings can also add a dash of glam to your regular T-shirt and pants. To accomplish a cool gypsy and bohemian look, big well-polished hoop earrings like this pair can be added to your outfit. Check out more hoop earrings at ValueMax.
Loop / Huggie Earrings
Huggies are versatile earrings, the perfect accessory for any outfit. Whether rocking a casual style or a more formal outfit, you can wear this trend effortlessly. ValueMax offers a wide array of 18k white gold huggie earrings. Two classic pairs of earrings below are adorned with white diamonds, making them a subtle yet elegant stand-alone piece.
They are minimalistic yet a statement all on their own. You may also like the paved jade earrings crafted on a 20k yellow gold setting. This beguiling design is a subtle twist on a classic earring. Dainty and delicate, this pair of premium green jade earrings put a contemporary spin on the traditional Chinese stone.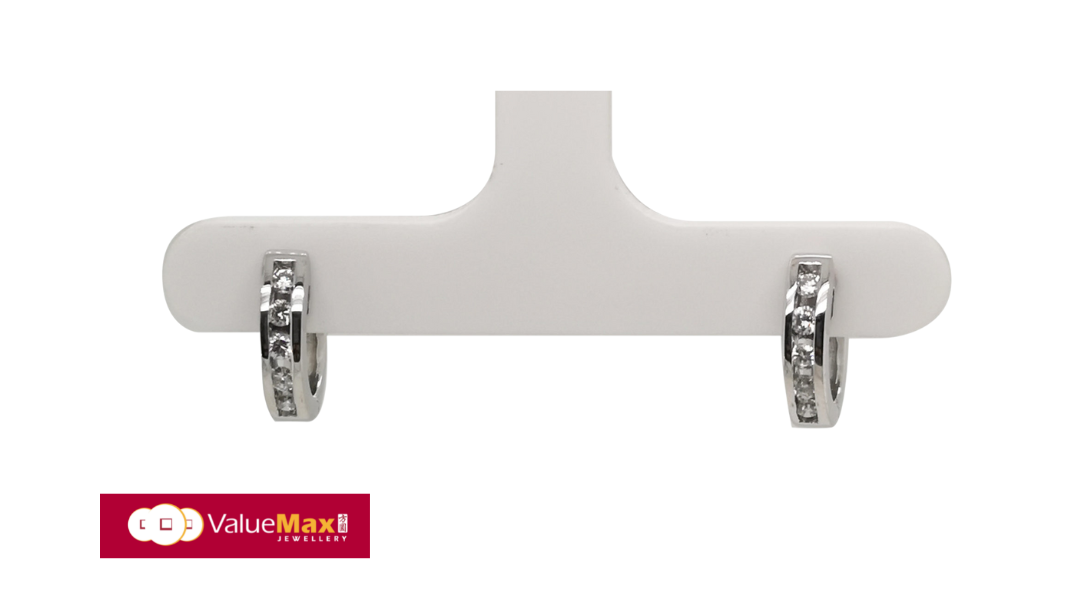 Chandelier Earrings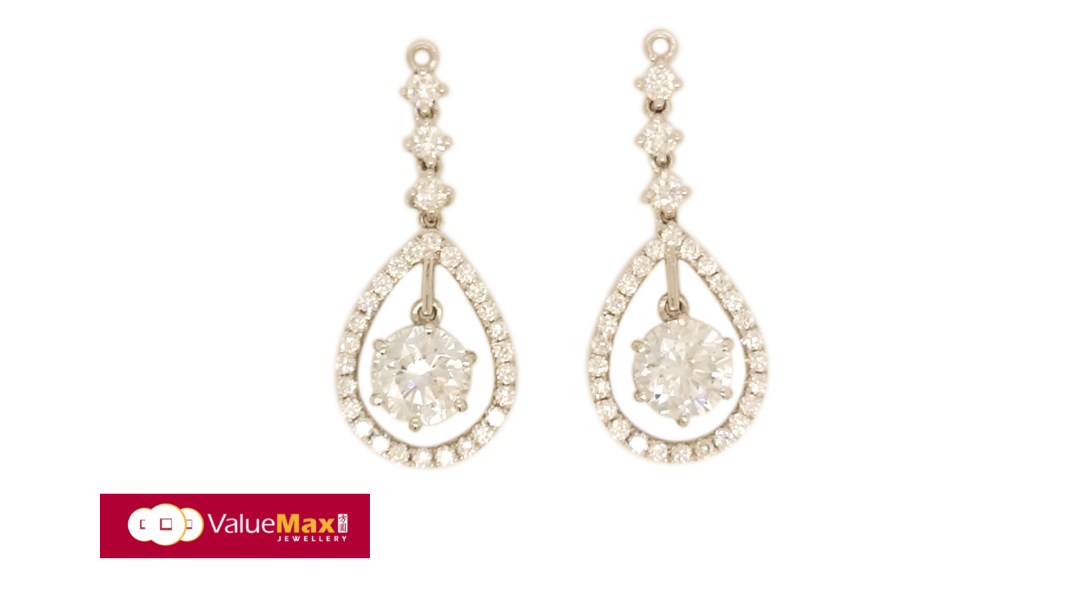 Intricately designed to make the most of your diamond's brilliance, the premium settings on this pair of chandelier earrings are crafted from 18k white gold to deliver the radiance and allure of the jewellery piece. They are perfect for dresses with a lace motif. If you're planning a modern wedding with a vintage twist or one with magnificent flower and lace gown, this type of earrings would be perfect for you.
VISIT your nearest valuemax now